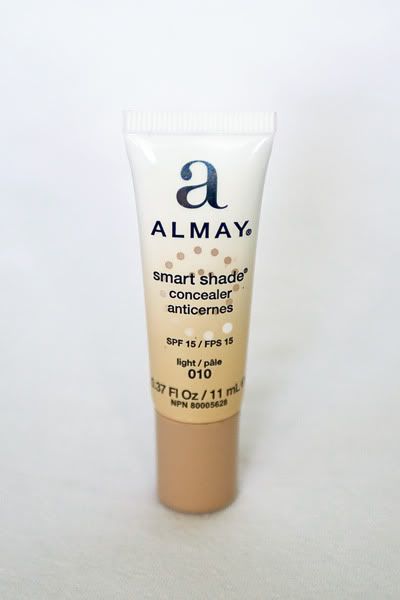 I love the Almay concealer. It goes on very smooth. It covers great. I love the feel of it on my skin really looks nice not to heavy and doesn't flake or crack like some. It has a soft affect to it that makes your skin look touchable. I like the smell too, its not too strong or make you feel like no one can get near your face.
Really great product lightweight, soft feeling, touchable skin, helps cover any discoloration and blotches or blemishes.. doesn't crack or peel or flake and isn't too strong smelling. Makes me very happy to use and I would recommend to my friends.
Here is a review I did of one of my favorite concealers on bzzagent.com. I am not affiliated with bzzagent or almay.